Warehouse Distribution & Steel Fabrication
Your leading edge in the mechanical tubing industry
From products to partnership, Ohio Galvanized Tube is your professional, dependable, high-quality resource for mechanical tubing, servicing Michigan, Indiana, Ohio, Western Pennsylvania, Kentucky, and West Virginia.
As your partner, your success is our success, so you know you have a partner who offers premium products and honest, trustworthy service that is unmatched in the industry. Strategically located between Cleveland and Columbus, Ohio, we guarantee fast, efficient & reliable service. Every time.
Are you interested in a specific product, service, or would like a quote? Contact us today to talk about information specific to you and your project!
Free Estimates and Questions
Fill out the form below and we'll be in contact with you shortly.
The original in-line
galvanized tube.
Maximize your corrosion protection.
Mechanical tubing for specified specifications.
Increase longevity in challenging environments
Electroplated steel rod for structural applications.
With over 20 years of experience under our belt, we've created exceptional partnerships with exceptional results. We have worked with most tube suppliers in the Midwest and it allows us to continue to exceed customer expectations by supplying our customers with the best possible product for any application—and the best service, too.
Through our diverse network of tube suppliers, we can fulfill any of your tubular needs.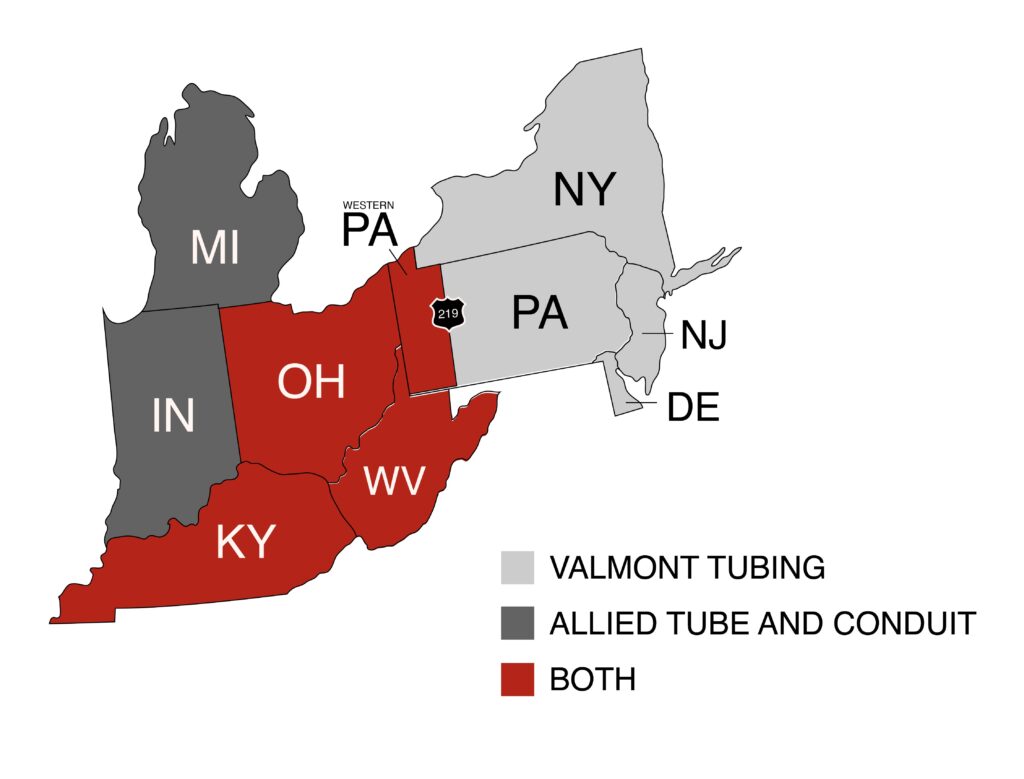 Want to learn more about product applications and custom fabrication of our steel tubing products? Get in touch!